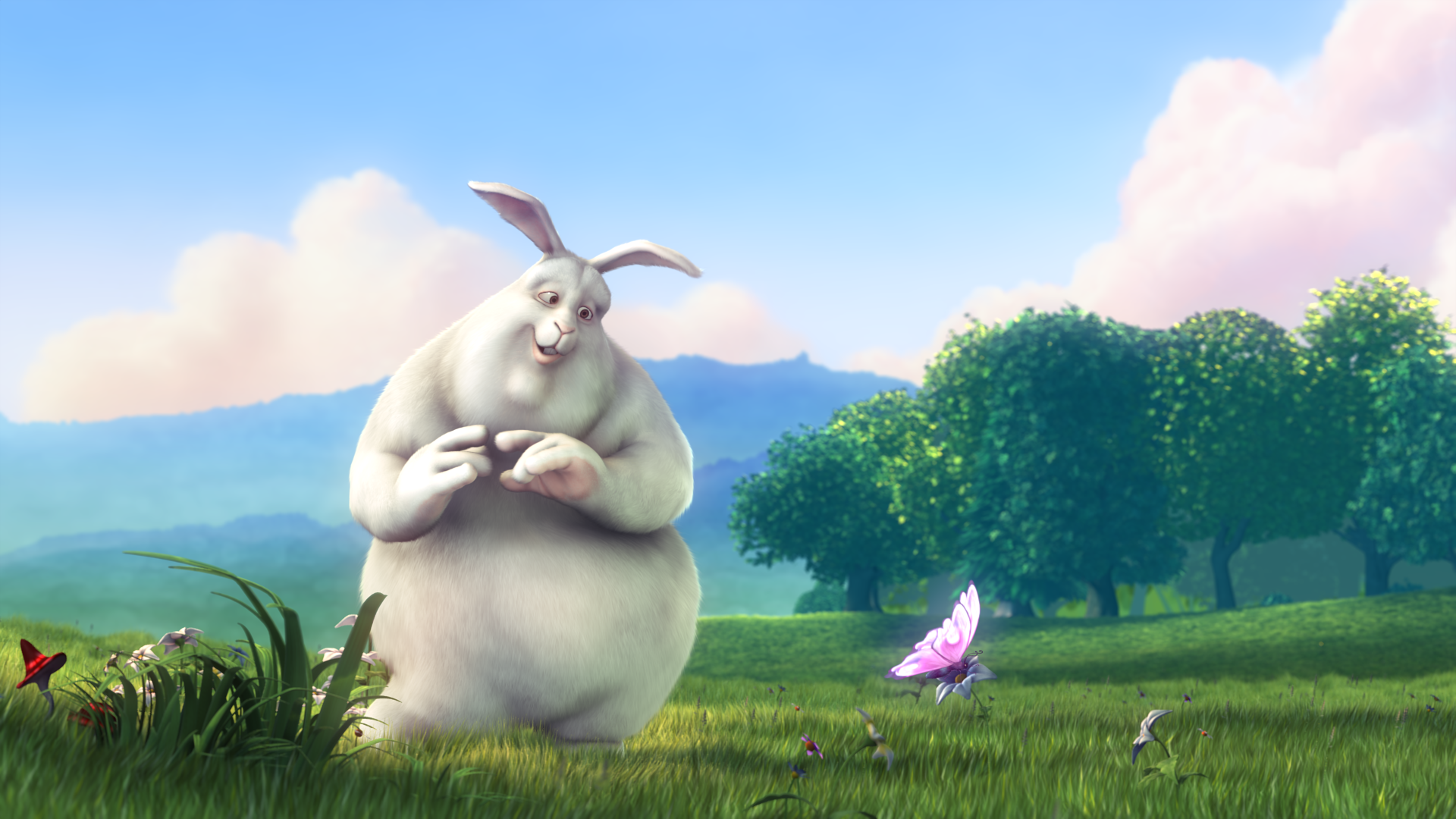 Once again, Mr. Spanky scores a fine catch. This time, it's a free video titled "
Big Buck Bunny
" available for
viewing
and
download
in a variety of formats (including iPhone/iTouch).
BBB is a gentle soul, delighting in the flowers and butterflies until three rodent hoodlums spoil his fun. Something deep, deep inside him snaps and the forest is never the same.
This is an Open Movie project that is trying to promote an
Open Source
animation engine called
Blender
and
Open Content
Creation. The results look very professional!
Big Buck Bunny is (c) copyright Blender Foundation | www.bigbuckbunny.org